Posted by
Sep 14, 2013
in
Cup Cakes
|
Comments Off

on Apple Pie Cinnamon Cupcakes – Recipe and Video!
on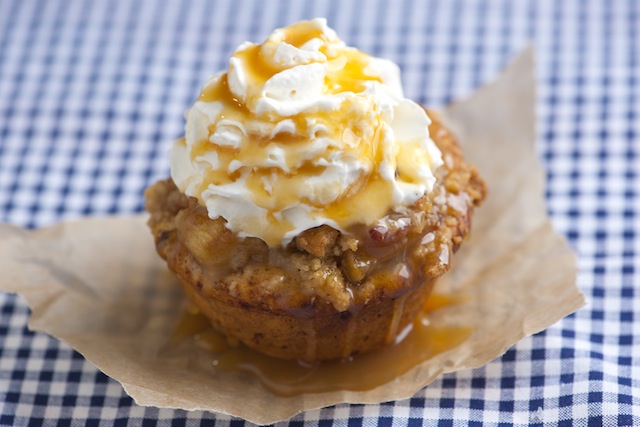 Well it's fight night in my house.  Two undefeated fighters (Floyd Mayweather  vs Canelo Alvarez)  and a house full of fight fans.  When you pay $64 dollars for a paid per view event it hurts a lot less when you split it 5 ways.
So what better way to make my baking comeback on a chilly end of summer day, a house full of snackers and  a brand new recipe to try out.   The stars as they say….are aligned.
This recipe is crazy because it's made from cinnamon rolls hat are flattened!  That's it.  These are not your ordinary cupcakes.  No mixing, no batter.   Who would have ever thought to use cinnamon rolls.  I guess that's why we have the internet.
So technically it's not a cup cake, but a cinnamon roll cup, with apples inside and baked to pure perfection.
The best part about these is they only take 12 minutes to cook.  However it seems like they take forever too cool.  If you want to have the whip cream affect you will have to wait….but it's worth it.
Click the recipe button for the Video and link to the full Recipe!!
Click For Recipe!
¸.•´¯) *Link To Detailed Recipe —oOOo—-'(__)'—-oOOo—Is Right Under Your Nose*¸.•´¯)