Posted by
Feb 9, 2013
in
Muffin, Not a Cupcake
|
Comments Off

on Cheesy Jalapeno Cornbread Muffins [Recipe]
on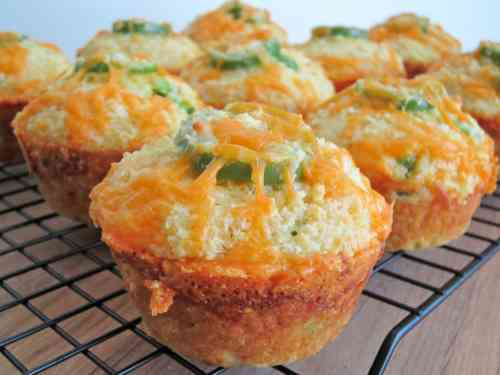 You know I always say that the muffin is the cousin to the cupcake right?  So how about a spicy cousin?
I promise you that these bad-boys are every bit as tasty as they look.  The mixture of Parmesan and cheddar cheese in the cornbread is good enough, but the little punch that the jalepeno packs puts this recipe over the top.
Here are my watch outs for this one:
There is such a thing as too much of a good thing.  If you don't like "spicy" then half a jalepeno will serve you just fine.  Less pepper more cheese is the way to go on this recipe.
Do not be afraid to experiment with various cheese combinations.  I tried cheddar and monetary jack, and cheddar and mozzarella.  I can't decide which was better.
If you have your own cornbread recipe, don't be afraid to try that either.  My own recipe is a little sweeter and that is just what this recipe needs…just a little touch of sweetness.  Imagine the cornbread from KFC.  Yeahh, now we're talking.
Don't just sit there, hit that recipe button and BAKE!!
Click For Recipe!
¸.•´¯) *Link To Detailed Recipe —oOOo—-'(__)'—-oOOo—Is Right Under Your Nose*¸.•´¯)