Posted by
Oct 18, 2013
in
Cup Cakes
|
Comments Off

on Self Frosting Sweet Potato Cupcakes!
on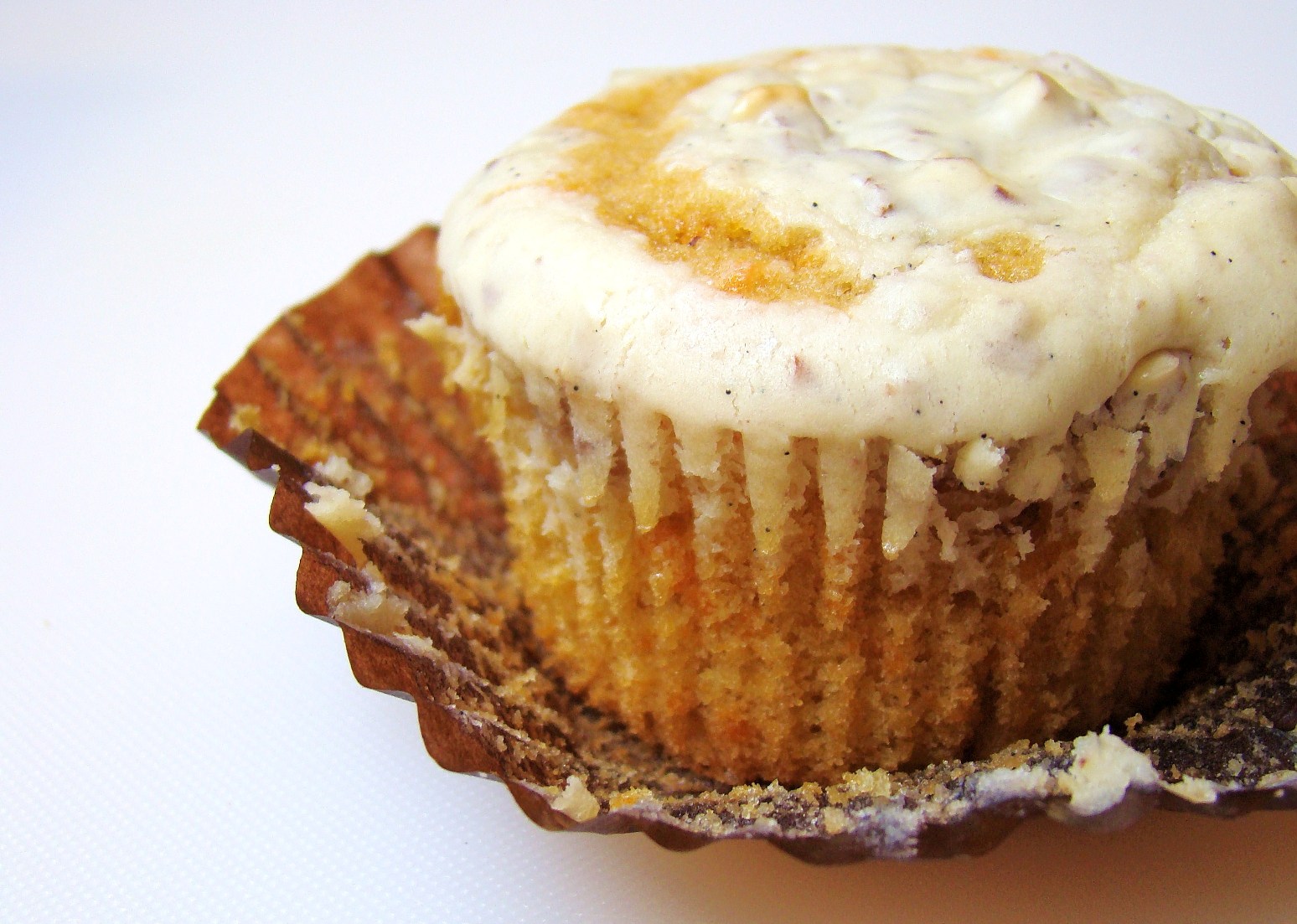 This recipe is the brain child of Shauna Sever from Shaunaserver.com.  She stumbled onto this while trying to adapt another recipe.  The whole self frosting part my sound like a gimmick but it's actually true.
The cupcakes are made from roasted sweet potatoes and the frosting is a cream cheese based topping.  I know what you are wondering, "What is all this Self Frostng about".
I was wondering the same thing too.  Basically you put in the cupcake mix, filling the cups only half way up.  Then  you plop the cream cheese topping directly onto the mix.  When you bake them both together, the topping kind of oozes up and over the cupcakes while he mix creates a wall.  I have to admit, it is pure genius.
WATCH OUT:
LUMPY MIX: Follow Shauna's directions and like she says, when your sweet pototao mix is looking chunky and funky, don't worry it will eventually smooth out to an even traditional looking cupcake mix.
This one definitely tastes as good as it looks.  I will admit, all of the cupcakes won't look pretty.  Some will come out crazy and some will look just stunning.
My solution for that – OM-NUM NUM NUM.  Suddenly thy all look great.  What bad ones?
Click the Recipe button and BAKE!!

Click For Recipe!
¸.•´¯) *Link To Detailed Recipe —oOOo—-'(__)'—-oOOo—Is Right Under Your Nose*¸.•´¯)