Posted by
Oct 26, 2013
in
Cup Cakes
|
Comments Off

on Oreo Brownie Cupcakes – Recipe
on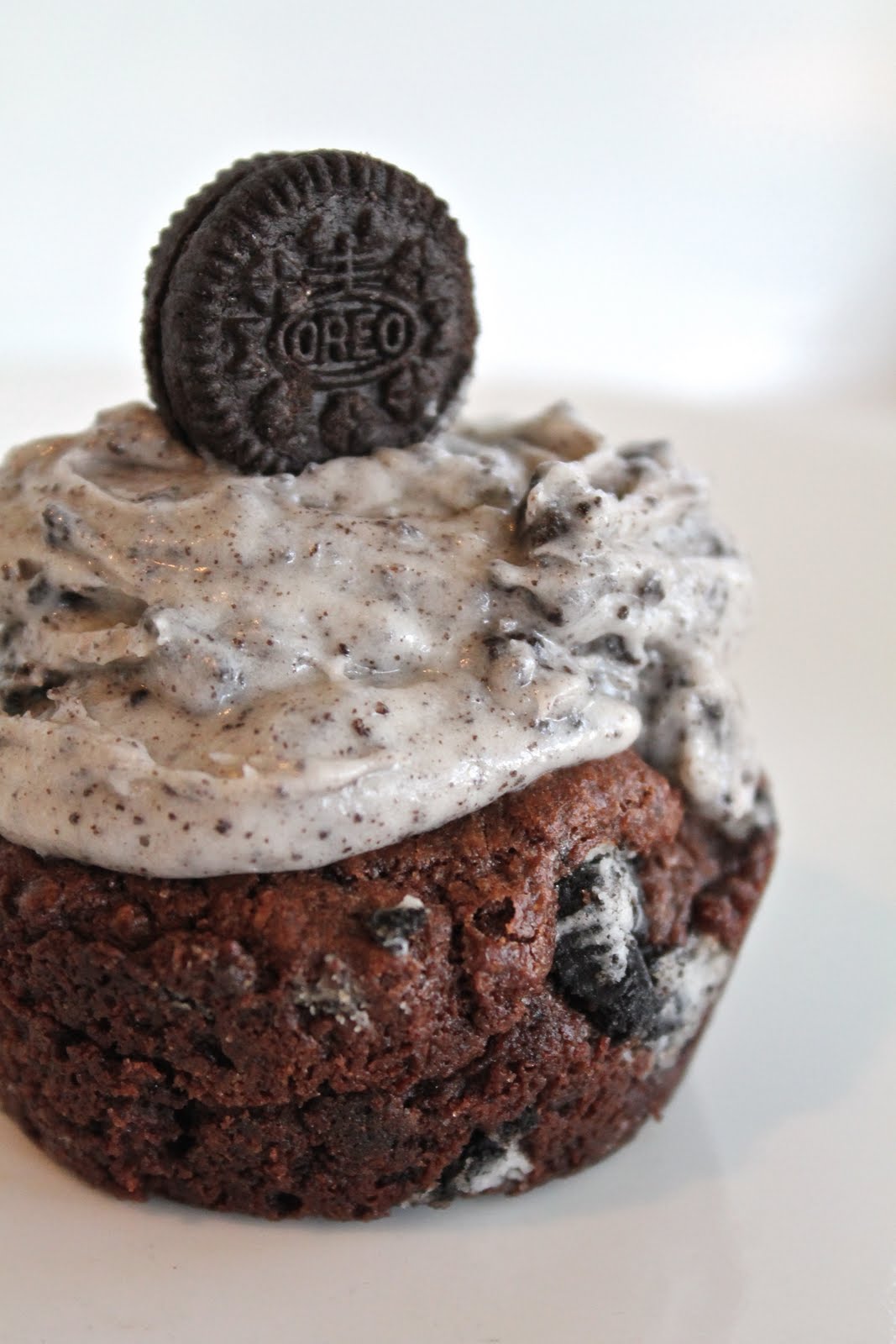 Let's make this clear from the start, that is a mini Oreo  you are looking at in the picture.  The cupcake is not that big, which unfortunately was the main reason I was initially attracted to this recipe.  That being said, once I read what exactly was going on, I wasn't mad.  I needed to make these, and I needed to make them quick.
The thing that seperates this oreo recipe from the dozen others is the frosting.  I have never made frosting from Oreno cookies before.  How crazy is that.  If it tastes as good as it sounds, I thought, this would be amazing and it did, and it was.  Cream cheese, butter sugar and 20 double stuff Oreos are used to make the frosting and that goes on top of a brownie cupcake!  That frosting can be heaped on a piece of wood and it would be an acceptable dessert.
My only caution here, is have a glass of milk, a cup of coffee or some other beverage you like to eat with your cake, because this goes down thick and good.  The challenge here is finding the mini oreos for the cute little Oreo on top.   I wasn't so lucky so I ended up putting half a full size.  Either way it doesn't last so it really isn't that important.
Hit the Recipe button for the full step by step recipe.  Enjoy!
Click For Recipe!
¸.•´¯) *Link To Detailed Recipe —oOOo—-'(__)'—-oOOo—Is Right Under Your Nose*¸.•´¯)