Posted by
Jun 15, 2014
in
Gluten Free
|
Comments Off

on Peanut Butter Cream Filled Chocolate Cupcakes (Gluten Free Option)
on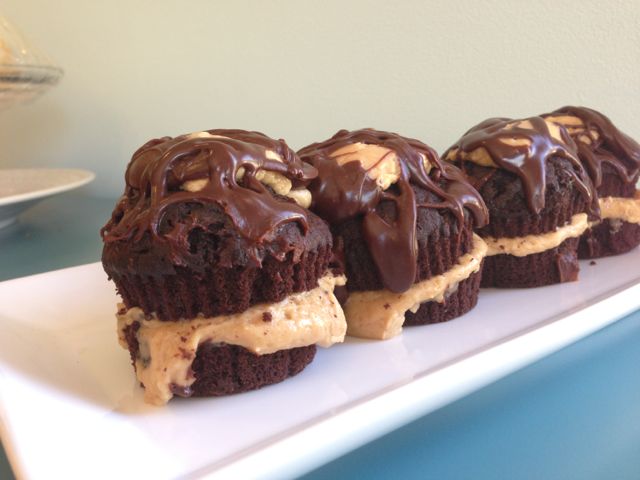 So I found out that a few of my daughter's friends have issues with gluten.  I'm from the old school before gluten allergies were properly diagnosed, where we ate everything, smoked candy cigarettes and played cowboys and Indians, and boys and girls both had cap guns and sling shots.
As an adult it's my responsibility to progress and with that comes learning about new things and having new experiences, hence the beginning of my serious journey into gluten free cupcakes.
I stumbled on this little recipe simply because visually hey looked fantastic and thought if those are gluten free, then my daughters friends are going to be in for a treat.  The best part of this recipe is that you can make it gluten free or not.
The recipe is straight forward and what you see in the middle is a peanut butter cream that will make you want to spread it on everything!!  This recipe is a little effort that looks like a lot of work.  Those are my favorite kinds.  Hit the Recipe link below and BAKE!!
Click For Recipe!
¸.•´¯) *Link To Detailed Recipe —oOOo—-'(__)'—-oOOo—Is Right Under Your Nose*¸.•´¯)